East tamaki  pool is operational today  
Mt Eden is now up and running. Power has been restored as of 11.30am.
Classes from 3.10pm today will be all go.
Mt Eden facility
now has a
new filtration
system
using ozone and UV combined.
No smell, low chlorine, crystal clear water, great for swimmers and spectators
East Tamaki

facility

is chlorine FREE – No smell, No chlorine, crystal clear water,
great for swimmers and spectators, especially allergy sufferers.
Bookings now open for term 2 2018. 
Please call on (845-4599 Mt Eden) or (272-2029 East Tamaki) if you have any questions.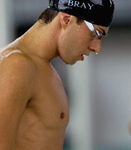 Don't just take our word for it…
Having recently returned from two weeks in Australia where our accommodation had a deep pool it really reinforced to us the value of our investment in swimming lessons, and of starting our kids early as babies. With three children it's a considerable cost each term however the rewards are priceless. To see our 5, 3 and 1 yr olds so confident in water well over their, (and our) heads and instinctively apply some of the safety techniques taught by the school was immense. Full credit to the amazingly talented and always patient staff of Trent Bray.
The team at TBSS are always happy, friendly and so amazingly patient with our young ones. Thank you so much for providing such a great environment for our children to learn to swim.
We are so grateful for the effort made by TBSS to help our daughter enjoy swimming again. The result of your care and attention has been amazing. We are so glad we made the switch to TBSS, thank you so much.
Anyone who is looking at having their kids learn how to swim then I suggest this is the place. Trent And his team are amazing at providing outstanding service and quality lessons.
Term Dates
Whats happening during the term ?
FREE Assessment
Find the right class for your child
Job Oppertunities
Are you TBSS material ?
The Trent Bray Swim School is committed to helping the community by supporting your children with over 4000 free lessons each year. We do this by currently providing free lessons for Kowhai intermediate school, Mt Albert Primary school from 2001 to 2017 and many free lesson gift certificates given to various schools each year. If your school would like to receive some free lesson gift certificates please enquire at info@tbss.co.nz
Benefit to the community and counting